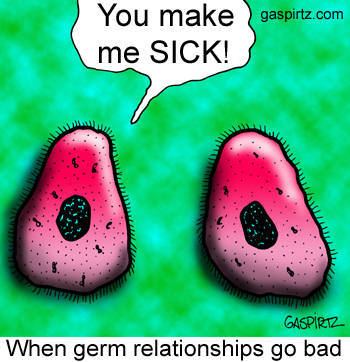 Today, I was standing in line at the school to sign out my children. They dismissed the walkers and I could hear Brian from all the way at the end of the hallway, crying. Even though I've never picked him up crying before, I still didn't feel alarmed. I know that he sometimes is very sensitive and has a hard time with some things. But I do have a problem with him seeing me in line and saying "Mama" in between tears and his ed tech being so unaware of him that she is still pulling him into the cafeteria (they were holding hands) while he is trying to pull towards me. I silently watched for about ten seconds, waiting to see if she'd actually take time to "listen" to him- he may not be speaking his needs but his body language was certainly showing he knew I was right there in the hall and he didn't want to go in the cafeteria. I shouted her name and she looked up in shock and said, "Oh Brian, there's your Mom" before letting go of his hand.
He ran to me and gave me a huge hug. Heat was generating off of him. I asked her why he was crying. She replied, "I don't know- he's just been cranky all afternoon". I said, "Well he feels really warm". She replied, "Yeah, maybe he's not feeling well, he's had that stuffy nose" (which he has had for a couple days now). I didn't say anything else and just left.
We came home and I settled him on the couch with Wall-E and a blanket and he's been lying there ever since. I took his temperature and it's just a low-grade fever- about 99.6....
BUT
if Corbin or any other student at that school said, "I don't feel well", they would be sent to the nurse and she'd take their temperature. If it was even a little bit high the parents would be called. I know the school's policies. So, because Brian can't verbally express that he isn't feeling well that policy shouldn't be followed?
Maybe I'm feeling overprotective- Josh often tells me that no school anywhere could hire an ed tech that I would fully approve of. But I'm feeling aggravated about it, none the less- probably even more so because I think I'm coming down with a cold as well.